International Guest
Lion Daniel Isenrich - International Director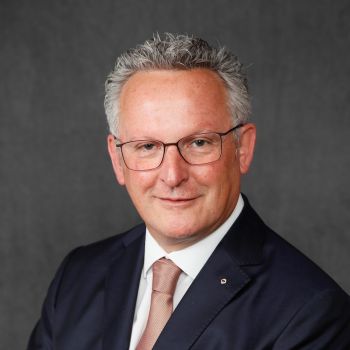 Daniel Isenrich, from Munich, Germany was elected to serve as International Director of Lions Clubs International at the association's 102nd International Convention, held in Milan, Italy, July 5 - 9, 2019.
Director Isenrich is currently owner and managing director of the Brainclixx and isiTrade companies. He was previously Finance and Strategy Director for Kraft Foods International Research and Development.
He became a Lion as a charter member of the Zurich-Witikon Lions Club in 1993. Director Isenrich is currently a member of the München-Heinrich der Löwe Lions Club after transferring in 1995. He has held a number of offices within the association including Multiple District Council Chair and GMT Area Leader. Director Isenrich also served as chair of the German Lions Reorganisation Team as well as treasurer of the European Forum in Augsburg.
In recognition of his service, Director Isenrich has received several International President's Awards as well as an International President's Leadership Award. Director Isenrich is also a Progressive Melvin Jones Fellow.
In addition to his Lions activities, Director Isenrich is an advisory board member of ZEFAS, an organisation dedicated to helping people with special visual rehabilitation needs.
Liz Jackson MBE - The Snowdrop Foundation
Liz is an ambassador for The Snowdrop Foundation, a charity focussed on supporting initiatives that serve the most vulnerable people in society, including:
St. Mark's School, Kakinada – cares for and educates over 600 children from the lowest tier in India
The Safe – supports practically and emotionally, women and their families across Basingstoke and North Hampshire
Hope for Carers – supporting parents and carers of young people with mental health concerns
Liz is an inspirational figure with an extraordinary story, as many would have discovered when she was featured in Channel 4's 'Secret Millionaire'.
Honoured by Her Majesty the Queen, Liz was awarded an MBE in the 2007 for services to business, and in 2012 she was bestowed with an honorary doctorate by Staffordshire University for her business achievements and inspiring others.
Liz is also an accomplished author, having published her book StartUp! which provides invaluable help and advice to entrepreneurs everywhere.